Aqua di Venus Pinot Grigio
Friuli DOC
The grapes sourced for this wine hail from the illustrious vineyards of Friuli Venezia Giulia, a region renowned for crafting exquisite and invigorating white wines. Among them, Pinot Grigio reigns as the most celebrated and cherished Italian white wine globally.

Full tasting notes
Grape varieties
Pinot Grigio and other complementary grapes
Vineyard features
These grapes thrive in the vineyards of Friuli Venezia Giulia, nestled at elevations ranging from 150 to 250 meters above sea level. The soil, rich in clay, limestone, sand, and gravel, imparts both elegance and structural finesse to the wine.
Temperature
8°-10° C / 46°-50° F
THE SOMMELIER'S TOUCH
Taste
This Pinot Grigio boasts an enticing bouquet that harmonizes white fruit, tropical hints, and citrus notes, underpinned by pronounced minerality. Herbal nuances of sage and rosemary follow suit. On the palate, it presents a bold, well-structured profile with pleasurable mineral undertones, culminating in a vibrant and enduring finish.

PAIR
Discover
The distinctive bottle design pays homage to Renaissance art, with its ribs mirroring those found on the shell from which Venus emerges in Botticelli's iconic painting.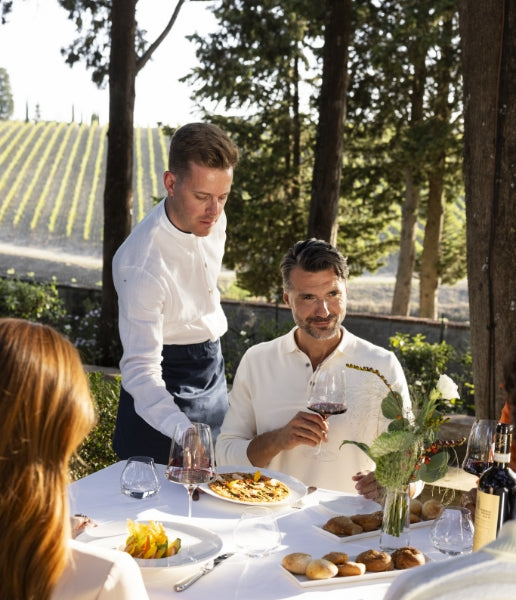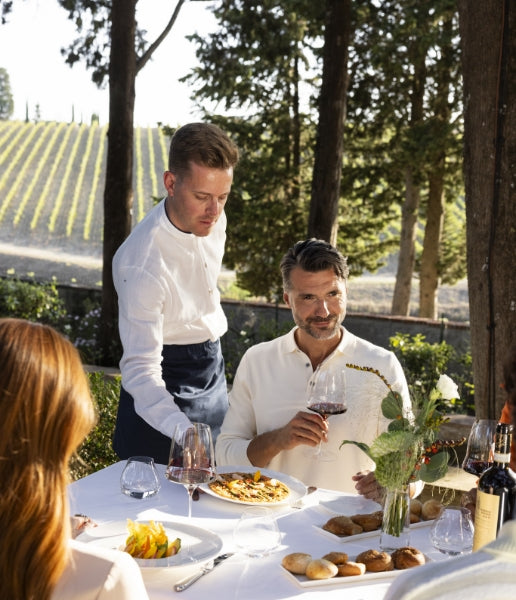 BECOME PART
OF THE RUFFINO EXPERIENCE
Experience the essence of Ruffino like never before. Unlock a world of timeless elegance and immerse yourself in a journey of refined taste. Discover the secrets behind each bottle, savoring the artistry of our wines crafted with passion and precision.
JOIN RUFFINO EXPERIENCE