Our sustainability journey led us to seek a higher level of responsibility in 2017. Thus, Ruffino Cares was born, uniting all our environmental sustainability initiatives and corporate social responsibility (CSR) projects. "Sustainability" as a strategic principle is invaluable. It involves creating a production system capable of enduring indefinitely without depleting its vital resources. It's about lasting, regenerating, and inspiring our people and partners towards a sustainable, circular economic and production cycle. That's why we're dedicated to projects beyond mere business, including environmental sustainability, diversity, inclusion, responsible wine consumption education, and our commitment to social causes.
Ruffino Cares embodies our unwavering commitment, permeating every project, daily endeavor, and strategic decision with a holistic, responsible, and mindful vision. Our goal is to consistently craft wines that not only honor the environment but also exemplify high standards. In doing so, we aim to enhance conviviality and the joy of shared moments. To achieve this, we're diligently working towards achieving the status of a "Brand of Purpose" by 2025. This audacious objective aligns with the growing consumer demand for sustainable products rooted in a responsible value chain.
SAFEGUARDING THE ENVIRONMENT AND ITS
BIODIVERSITY IS OUR PARAMOUNT MISSION,
ACHIEVED THROUGH THE IMPLEMENTATION
OF SUSTAINABLE PRACTICES.
SAFEGUARDING THE ENVIRONMENT AND ITS BIODIVERSITY IS OUR PARAMOUNT MISSION, ACHIEVED THROUGH THE IMPLEMENTATION OF SUSTAINABLE PRACTICES.
This includes transitioning to organic methods, embracing precision viticulture, and judiciously managing our resources with informed choices.
Our path towards environmentally responsible cultivation began in 2013 and continues to thrive through ongoing improvements in management practices. Key milestones include the adoption of an Environmental Management System, which allowed us to analyze and mitigate our environmental impacts.
BIODIVERSITY
We hold a deep commitment to environmental preservation and biodiversity, central to our ethos. Our sustainable journey, which commenced in 2014, culminated in our 2018 certification as Biodiversity Friends by the World Biodiversity Association. Our approach revolves around responsible land management, encompassing water conservation, eco-friendly pest control, afforestation efforts, and sustainable land use practices.
We prioritize conserving and respecting local flora and fauna at every one of our properties. Our minimal agricultural footprint underscores our dedication to minimizing environmental impact.
We actively champion environmental and biodiversity protection through a range of estate initiatives.

INTEGRATED
FARMING
We prioritize vineyard and land care through organic conversion, precision viticulture, and an agricultural best practices handbook. Our sustainable approach minimizes chemical use via advanced sensors and Decision-Making Support System (DSS) software.
Our initiatives include establishing sustainable vineyards, reducing chemical usage, embracing organic and green manure, and responsible water usage. We monitor our Water Footprint and improve wastewater treatment. Our rigorous waste management includes sorting and recycling, achieving over an 85% recycling rate.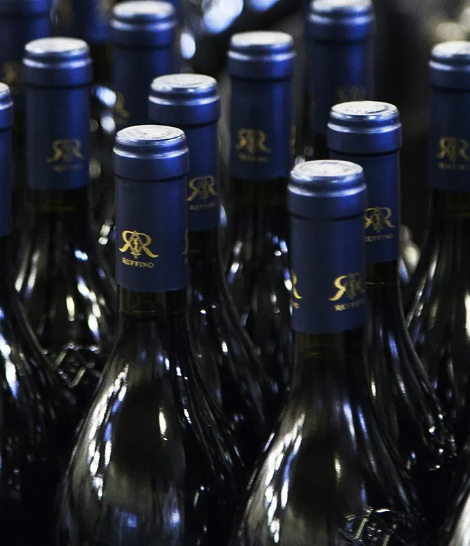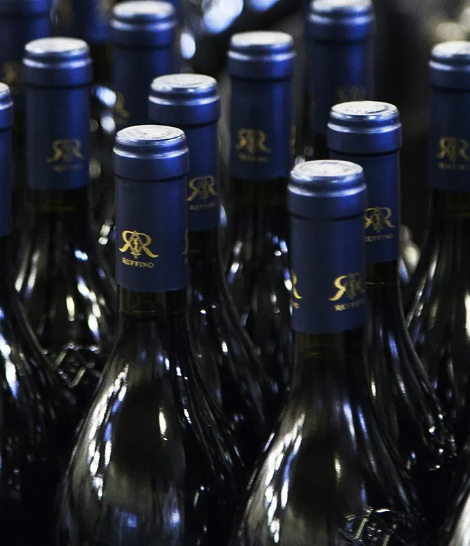 ORGANIC
We're transitioning all estates to organic farming, fostering biodiversity like swallows at Gretole. We also embrace Integrated Agriculture (SQNPI) to reduce environmental impact. By 2024, all estates will be fully organic with sustainability and biodiversity certifications.
Sustainability involves achieving more with less. Italy's wine industry prioritizes value, quality, and exports, emphasizing businesses' role in driving meaningful change. We support biodiversity, local communities, and disadvantaged groups, transcending traditional sustainability. We actively engage in collective efforts, like developing a "Sustainability Certification System for the Wine Supply Chain," to establish a unified regulatory framework in Italy.

We foster an all-embracing culture that celebrates a multitude of backgrounds and perspectives, mirroring our consumers and the communities where we reside and operate, and where we all find a profound sense of belonging. We acknowledge diversity as a fundamental principle deserving of protection.
At Ruffino, we've long been committed to inclusivity, gender equality, and empowering our female workforce. In 2020, we formalized this commitment as a foundational pillar within Ruffino Cares, implementing a clear long-term strategy to bridge gender gaps. We firmly believe that fostering a positive and equitable environment not only enhances productivity but also strengthens our dedicated workforce, a true asset to our organization.
As of today, women make up over 46% of our team and hold significant leadership roles in 40% of cases. In 2023, we proudly attained gender equality certification.
RUFFINO FOR OTHERS:
GIVING BACK TO THE
COMMUNITY AND NATURE
We are dedicated to enriching both our community and nature through meaningful contributions and we hold a strong belief in the responsibility that businesses owe to the community. Therefore, we actively foster initiatives and projects that enhance our local presence with the aim of reciprocating the hospitality we receive. The commitment to "giving back" forms a cornerstone of Ruffino Cares, facilitating enduring community relations and business growth. Over time, we have made meaningful contributions to our neighboring communities through various endeavors spanning social, educational, economic, and environmental domains.
Ruffino supports MIA.DI, founded in 2015 by parents of childhood cancer survivors as a way to give back to Meyer Children's Hospital in Florence. We also actively participated in and promoted the "In Vino Virtus" social awareness campaign in collaboration with the Italian State Police, focusing on the advocacy of responsible and moderate alcohol consumption, as well as safe driving to address the pressing issue of driving under the influence.
The Ruffino Group is a participant in the sustainability certification program for the viticultural industry supply chain.
Our enduring commitment is focused on fostering greater social equity throughout the entirety of this supply chain. This commitment is exemplified through our collaborations with suppliers and employees, diligent monitoring of our resource consumption and environmental footprint, and the implementation of comprehensive strategies and initiatives aimed at mitigating any adverse impacts. For further information, we invite you to consult our Sustainability Report or contact the SQNPI Observatory via the following email address:
OsservatorioSQNPI@politicheagricole.it.