Where Tuscan fine dining becomes an art form
Where Tuscan fine dining becomes an art form
Nestled within the Poggio Casciano estate, Tre Rane takes great pride in offering a cuisine rooted in the richness of the Tuscan seasons, attained through relentless exploration of the region's finest ingredients. We apply the same artistry that has characterized Ruffino's legendary wine production since 1877, reimagining dishes with an innovative spirit. Our commitment to sustainability extends to utilizing every part of our produce, minimizing waste.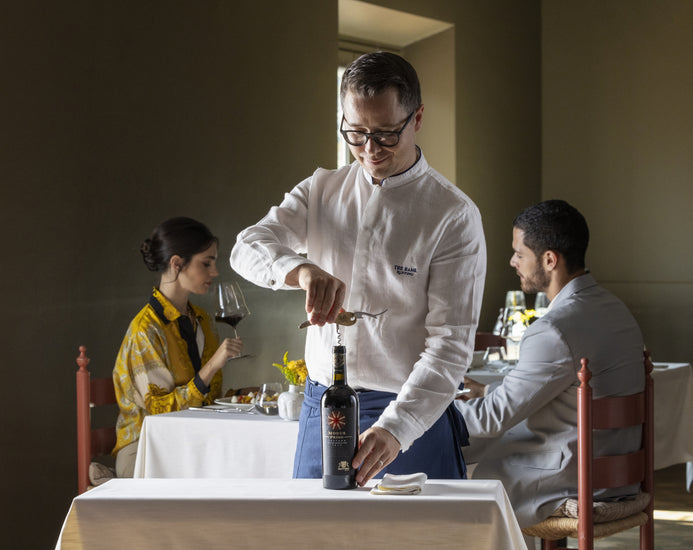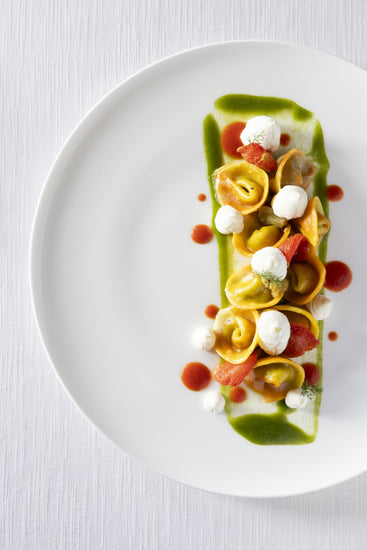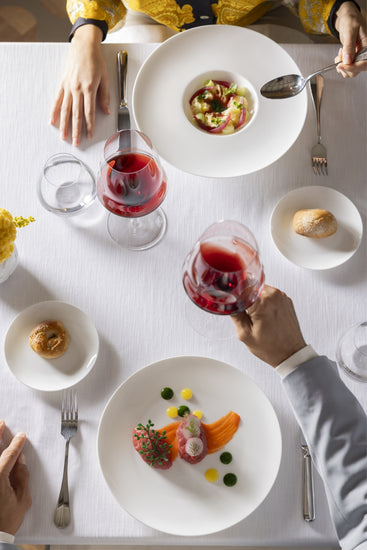 We offer an à la carte menu, based entirely on local and seasonal ingredients.
We offer an à la carte menu, based entirely on local and seasonal ingredients.
Our culinary approach centers around the use of locally sourced ingredients. Our menu is exclusively crafted from locally sourced and seasonal ingredients. The comprehensive Ruffino wine list allows guests to choose from a selection of wines by the glass or bottle, with the opportunity to explore our cellars for older vintages or large format bottles. To complement our cuisine, all dishes are accompanied by our exquisite extra-virgin olive oil.
STARTERS
Cuttlefish and its ink with garlic chips and tomato
Smoked duck breast with mandarin compote
Crispy egg with pecorino cream and truffle
Chicken liver pate with honeyed brioche
FIRST COURSES
Fregola with squid, slipper lobster and broccoli
Gnocchi with orange and slow-cooked hand-cut venison
Guinea-fowl raviolo with mushroom and truffle cream
Pumpkin, chestnut and rosemary soup
MAIN COURSES
Tuscan rack of venison with leeks and celeriac
Pumpkin, almond and sweet-sour shallot millefeuille
Beef fillet with red wine sauce, mushrooms and calamint
Sea bass wrapped in cavolo nero with onion compote
Florentine t-bone steak with potatoes and beans
DESSERTS
Nut crunch and white chocolate semifreddo with honey mousse
Paris-brest choux pastry with rosemary chestnut cream
Coffee ladyfingers with mascarpone cream and chocolate
Dark chocolate olive oil sphere, berries and persimmon sauce
A selection of tuscan cheeses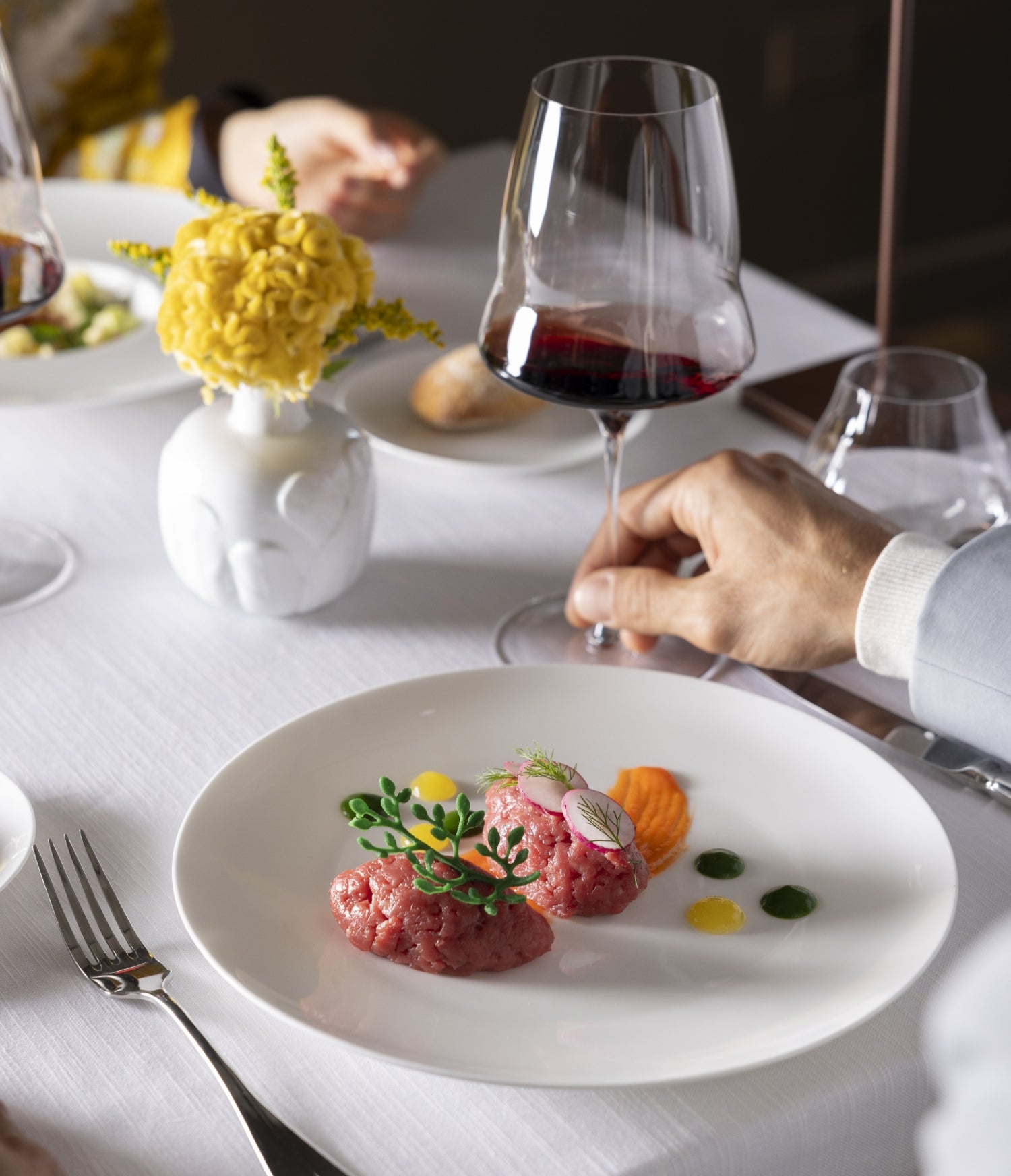 DINE WITH US
Our culinary expertise transforms traditional dishes with creative flair and every ingredient is cherished, ensuring an unforgettable dining experience.
Reserve your table today.
Book Now
HOW TO REACH US
TENUTA RUFFINO POGGIO CASCIANO
Via Poggio al Mandorlo, 1 50011 Bagno a Ripoli [FI]
+39 055 64 99 750 | hospitality@ruffino.it
Maps