A sun-soaked sanctuary
A sun-soaked sanctuary
La Solatìa – a sun-soaked sanctuary, perfect for grape growing – is located in Monteriggioni near Siena. Unparalleled quality grapes, state-of-the-art fermentation cellar, and carefully temperature-controlled steps ensure fresh, vibrant wines. Chardonnay shines as Ruffino pioneers Tuscan excellence. Exceptional microclimate and soil create uniquely expressive whites, delivering structured, suave sassy delights.
TOTAL HECTARES

95,85 under vines

GRAPE VARIETIES

Chardonnay, Pinot Grigio, Sangiovese

VINEYARD FEATURES

Hilly land with a sunny and temperate microclimate.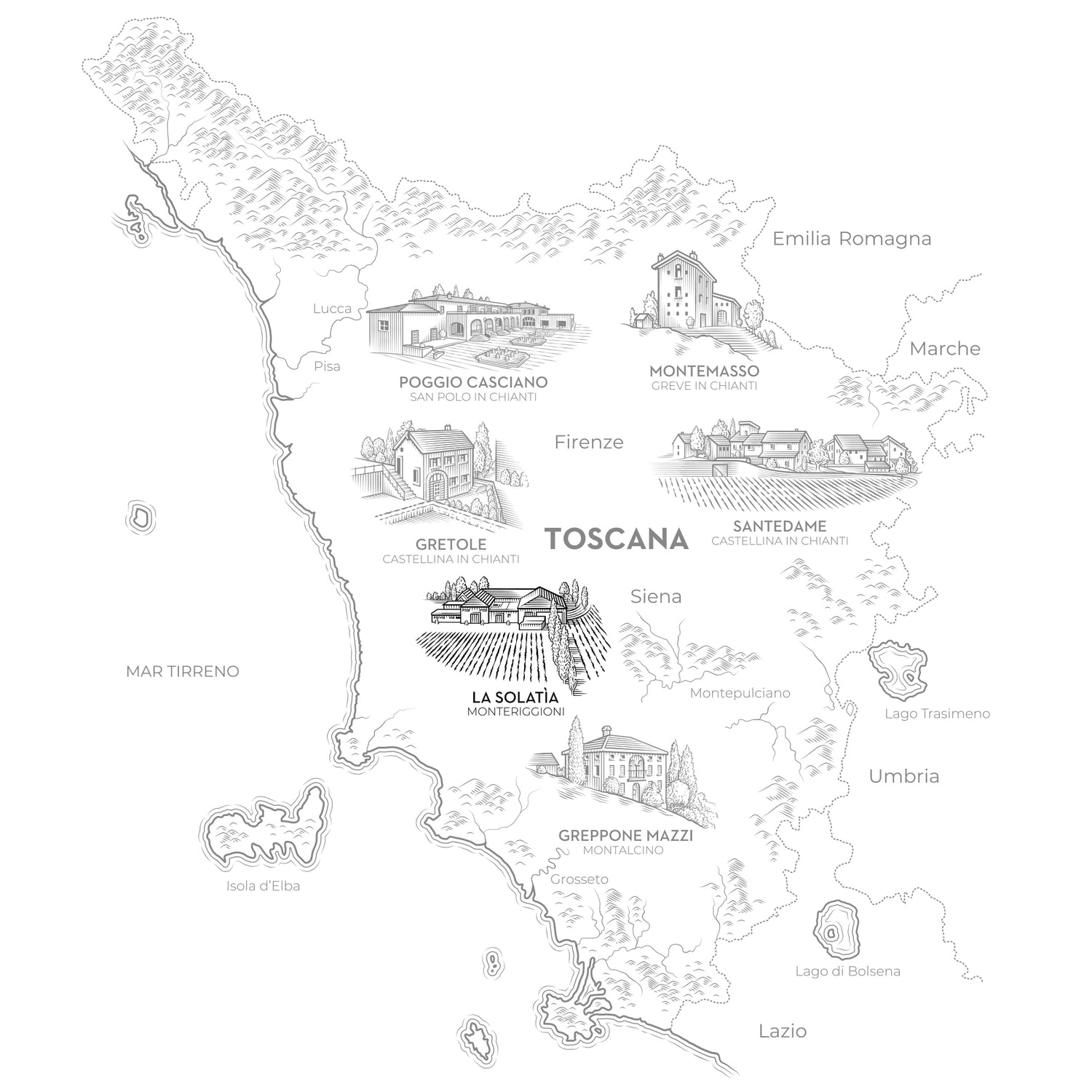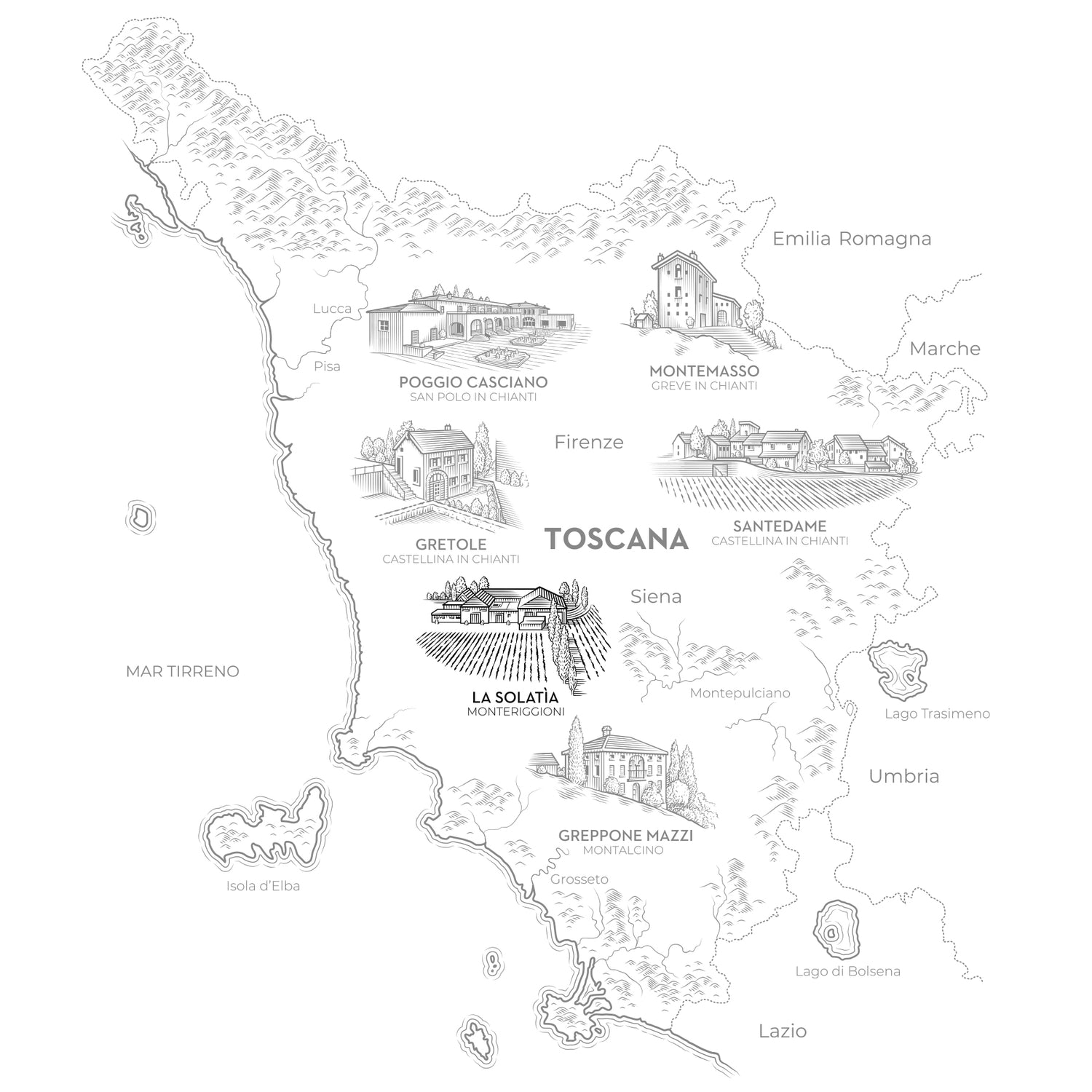 OUR
ESTATES
IN TUSCANY
Unlock the secrets.
The passion and bravura of our winemakers, combined with a deep respect for the land, create wines that reflect the very soul of Tuscany.
ICONIC WINES, THE TUSCAN WAY
Discover Ruffino's extensive selection, where every bottle represents a unique facet of our rich legacy.
From remarkable reds, shaped by storied terroirs, to timeless whites that pay homage to the heritage of Tuscan winemaking. Explore the quintessence of our terroir, where tradition harmoniously coexists with innovation. Revel in the effervescence that encapsulates Italian sophistication and savor our spirits, grappa, and olive oils—a triumphant celebration of flavors that transcend the boundaries of wine, encapsulating the very essence of our heritage.

BUY NOW