Timeless elegance
redefining the very essence
of Chianti Classico
Timeless elegance redefining the very essence of Chianti Classico 
At Gretole, magic happens in the heart of Castellina in Chianti. With 238 hectares, 110 of which are vineyards, the vines flourish at 230-290 meters above sea level in rocky, stony soil ideal for Sangiovese grapes. This enchanting estate features a charming stone villa and the masterpiece Riserva Ducale Oro Chianti Classico Gran Selezione. "Gretole" pays homage to the crumbly galestro rock, Mother Nature's secret for unbeatable wine flavors.

TOTAL HECTARES

285,110 under vines

GRAPE VARIETIES

Sangiovese, Cabernet Sauvignon, Merlot

VINEYARD FEATURES

Rolling hills; arid and rocky terrain, rich in marl and galestro. Stable climate with long, dry summers, leading to perfect ripening year after year.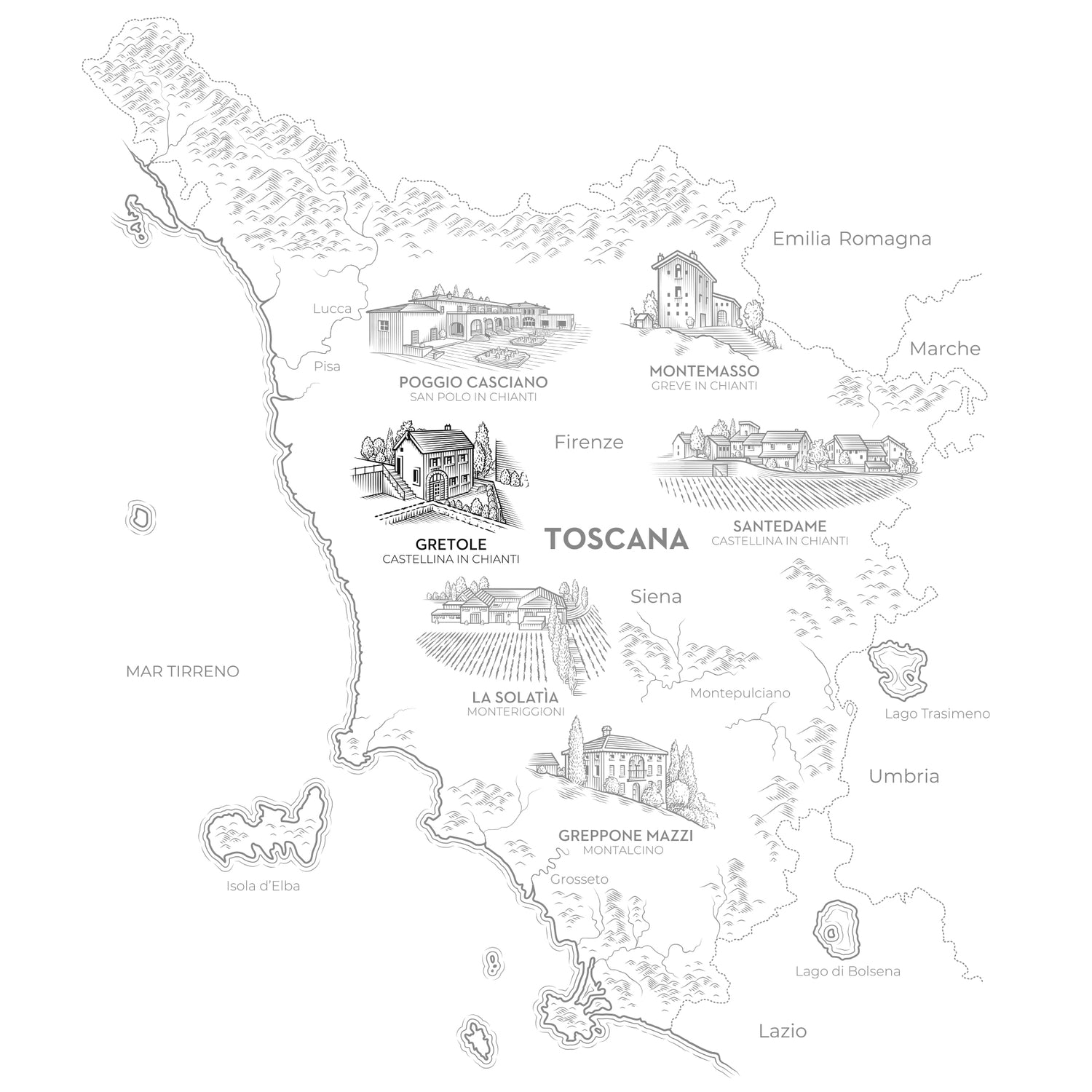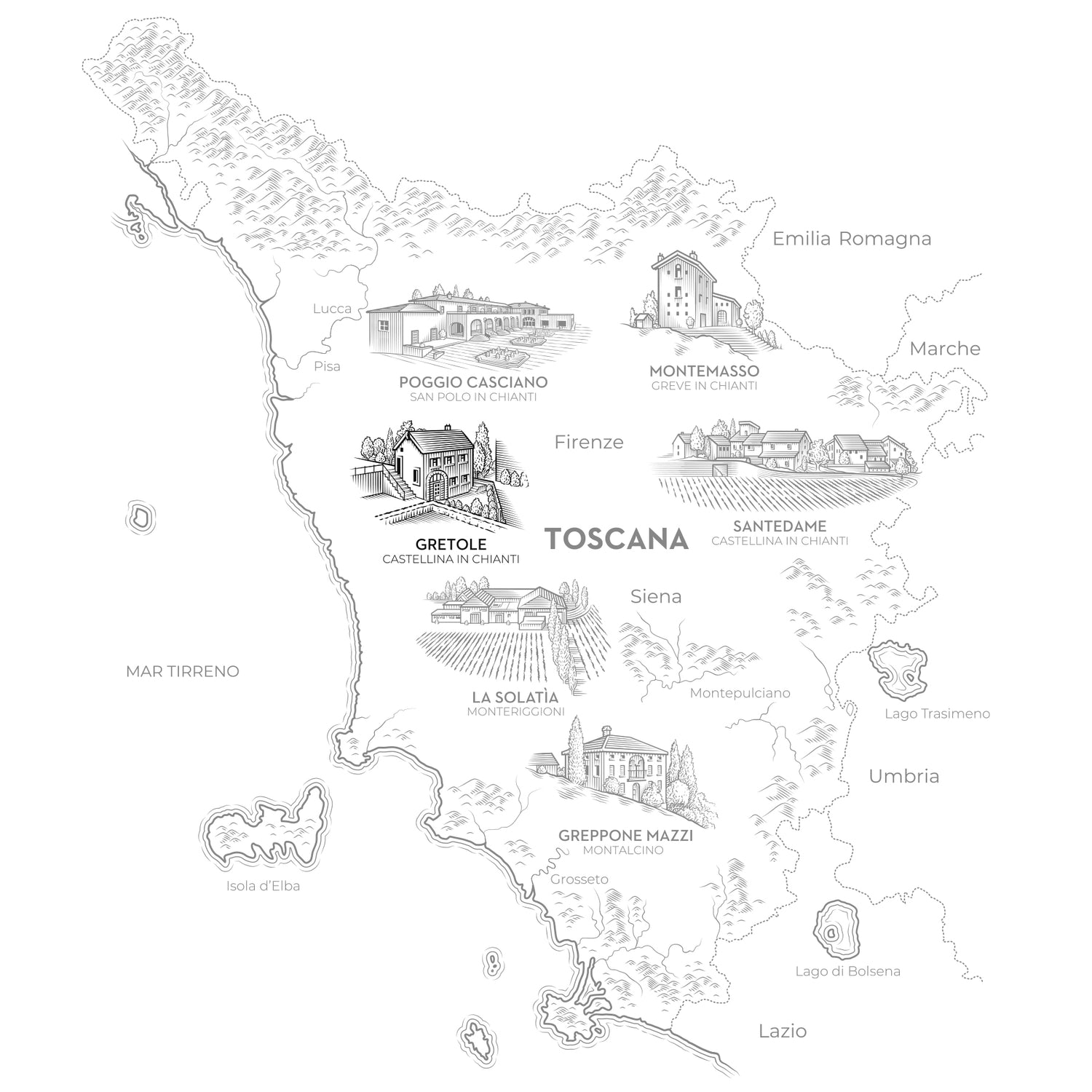 OUR
ESTATES
IN TUSCANY
Unlock the secrets.
The passion and bravura of our winemakers, combined with a deep respect for the land, create wines that reflect the very soul of Tuscany.
ICONIC WINES, THE TUSCAN WAY
Discover Ruffino's extensive selection, where every bottle represents a unique facet of our rich legacy.
From remarkable reds, shaped by storied terroirs, to timeless whites that pay homage to the heritage of Tuscan winemaking. Explore the quintessence of our terroir, where tradition harmoniously coexists with innovation. Revel in the effervescence that encapsulates Italian sophistication and savor our spirits, grappa, and olive oils—a triumphant celebration of flavors that transcend the boundaries of wine, encapsulating the very essence of our heritage.

BUY NOW