Our delightful wine bar offers a curated selection of Ruffino wines and aperitifs, all served amidst the enchanting beauty of our estate's splendid garden.
Ruffino offers a multitude of exquisite opportunities to immerse yourself in our refined wine experiences.
Enoteca Ruffino showcases the wines of Ruffino and is home to an exquisite collection that includes large format bottles, older vintages, iconic labels like Riserva Ducale and Riserva Ducale Oro which have defined Italy's winemaking legacy, and cherished limited editions.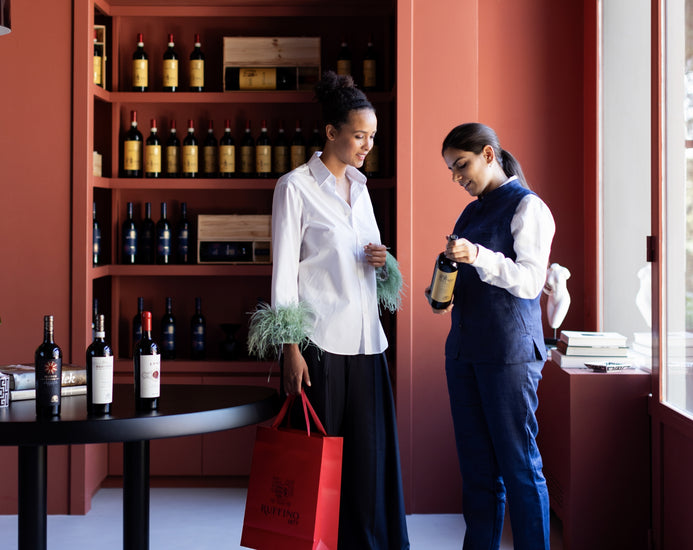 HOW TO REACH US
TENUTA RUFFINO POGGIO CASCIANO
Via Poggio al Mandorlo, 1 50011 Bagno a Ripoli [FI]
+39 055 64 99 750 | hospitality@ruffino.it
Maps
DO YOU WANT TO BOOK NOW?
Click here, choose the date and contact our brand ambassadors to discover all the secrets of Ruffino wines. You can also order your favorite wines and have them delivered directly to your door.
BOOK NOW