MASTERY SINCE 1877
RUFFINO HAS PURSUED EXCELLENCE WITH
UNWAVERING COMMITMENT FOR THE PAST 140 YEARS.
MASTERY SINCE 1877 RUFFINO HAS PURSUED EXCELLENCE WITH UNWAVERING COMMITMENT FOR THE PAST 140 YEARS.
Visionary cousins Ilario and Leopoldo Ruffino defied convention, propelling their dream from the strategic position of Pontassieve, amidst Chianti's finest vineyards.
Our legacy thrives on mindful, sustainable practices that set the standard. Grounded in history, our gaze is fixed firmly on the present and future. Tradition and innovation converge in every bottle, embodying heritage and foresight.
Ruffino is more than a name – it's a testament to enduring brilliance. Each sip captures timeless craftsmanship and the promise of what lies ahead.
THE
FOUNDERS
Cousins Ilario and Leopoldo Ruffino pioneer a transformative winemaking era, founding their winery with a visionary concept of commercialization in Pontassieve. This strategic spot has prime Chianti vineyards, accessible railways, a glass factory, and more.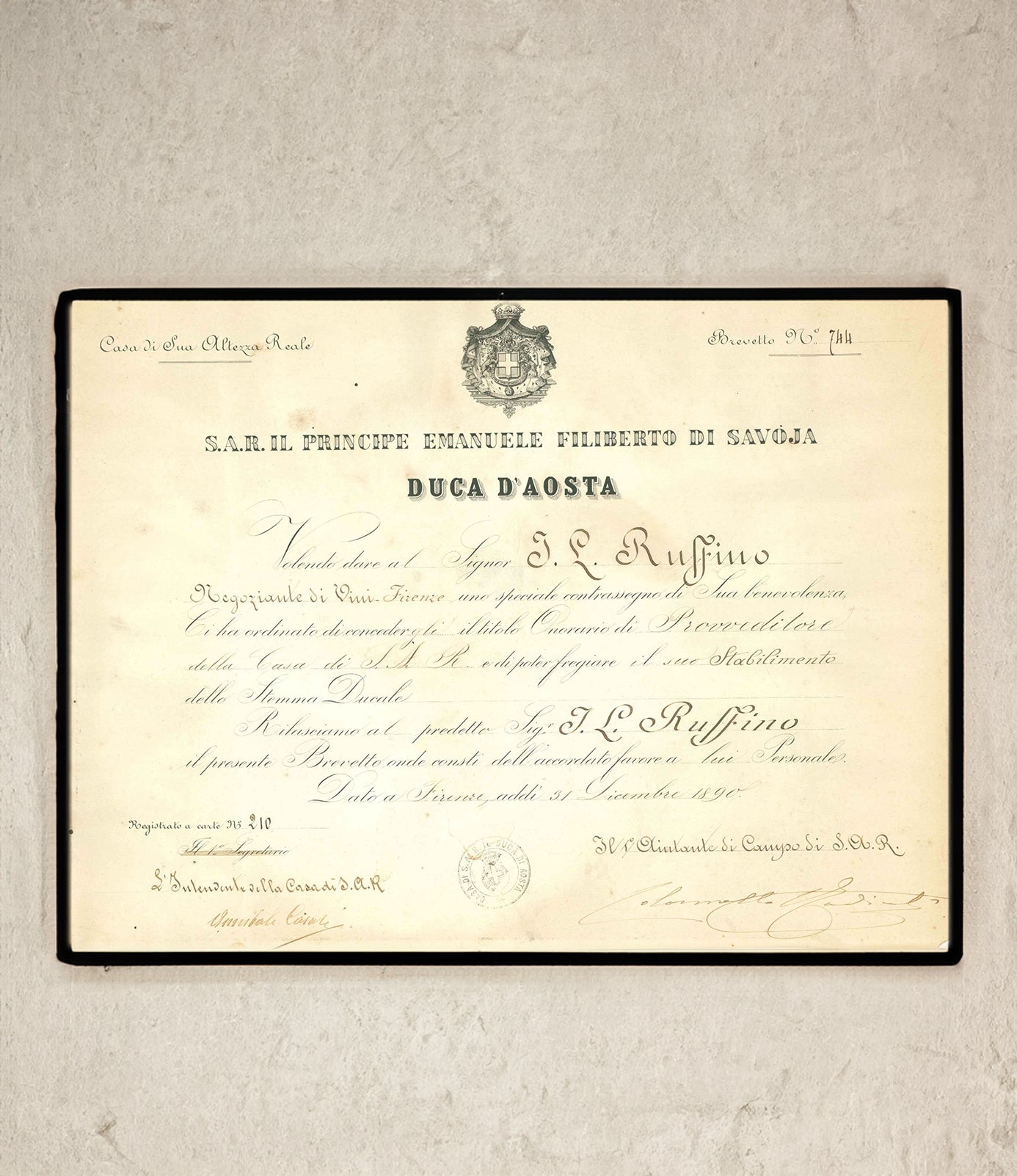 THE BIRTH OF A LEGEND
Riserva Ducale's excellence spread, capturing the attention of the Kingdom of Italy. The wine intrigues the connoisseur Duca di Aosta, who visits Pontassieve in 1890. This connection makes Ruffino the Kingdom's official supplier.
THE FIRST BOTTLE OF RISERVA DUCALE
37 years after the Duca di Aosta's visit, Ruffino, now in its fiftieth year, obtains a license for the his wine. Named Chianti Stravecchio, a select Riserva, it honors its admirer, the Duca di Aosta.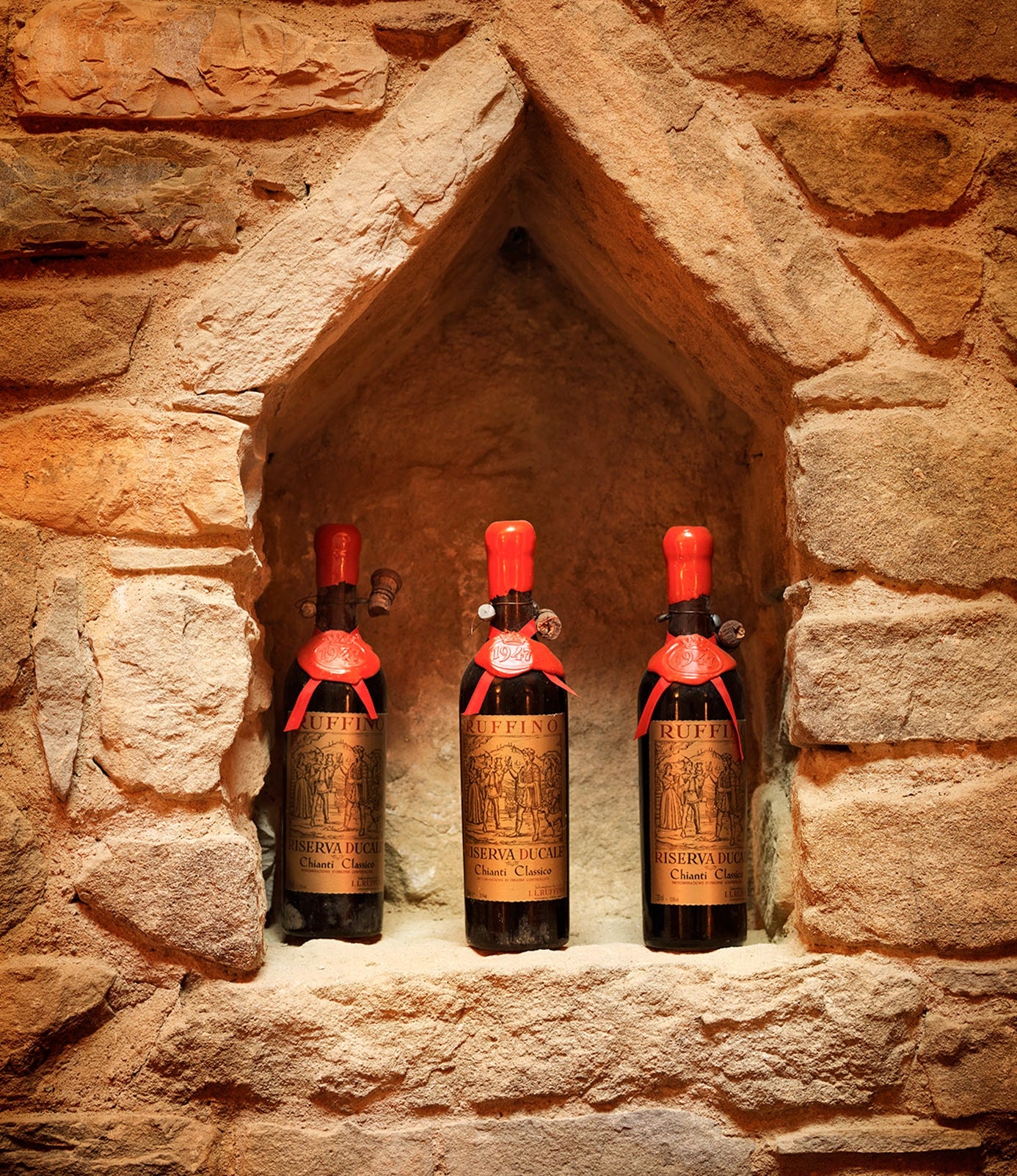 A SIGN OF HOPE AFTER WW2: RISERVA DUCALE ORO
Amid WWII, Ruffino faced inadvertent destruction. Post-war, Ruffino embarks once again on a journey of resurgence. A transformative harvest ignites renewed excellence, bringing forth Riserva Ducale Oro from Montemasso, the inaugural Chianti Classico Estate acquired the same year. Adorned with a "gold" label, it heralds the premier Chianti Classico destined for timeless distinction.
THE
FIFTIES
Ruffino, the quintessential Italian wine company, is celebrated globally. Rosatello debuts as the Italian rosé embodying la Dolce Vita. Riserva Ducale epitomizes refined Italian taste, while the fiasco bottle becomes a Made in Italy icon. Pioneering advertising is conceived with Italy's premier creatives, artists, and designers.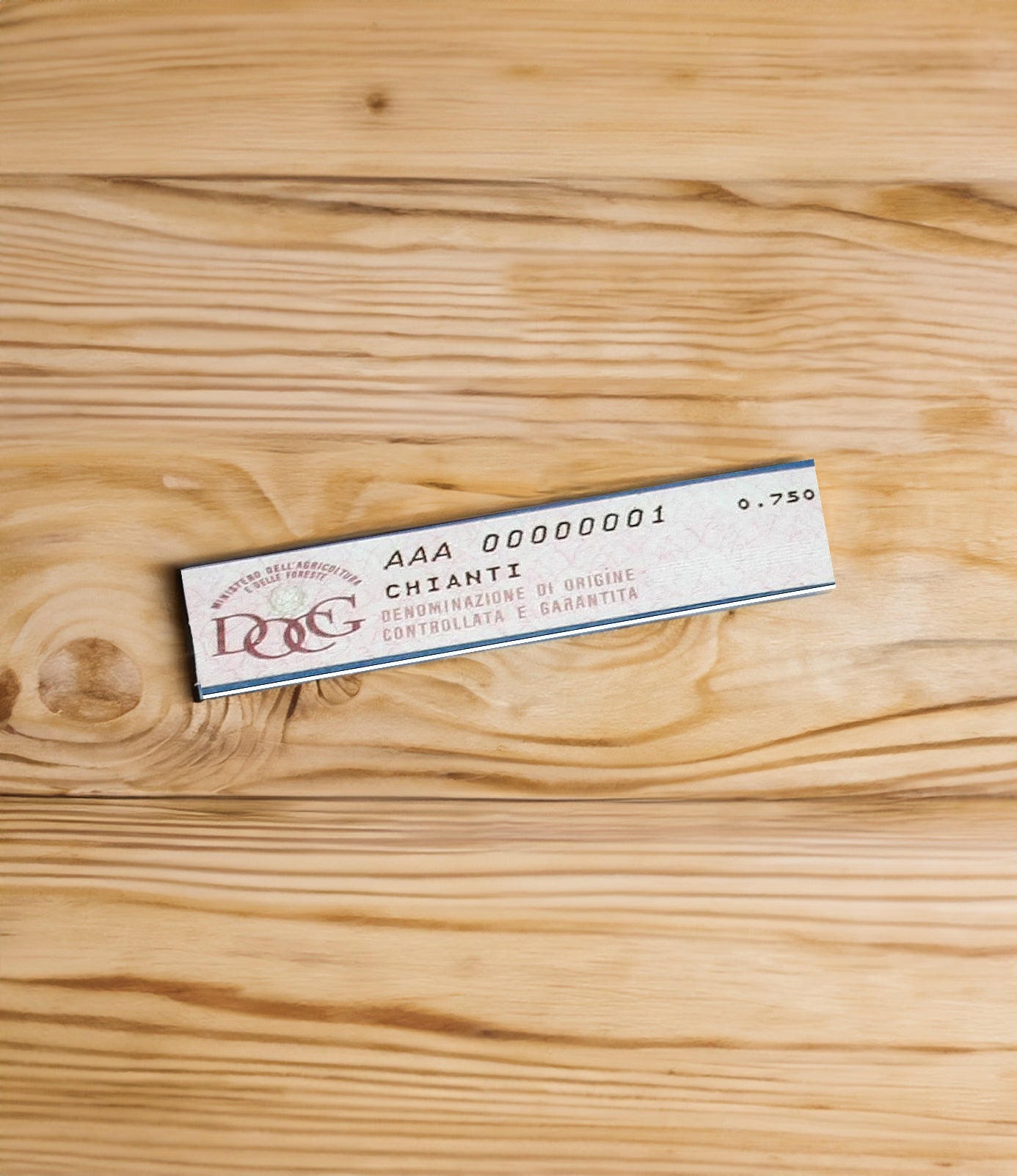 THE QUALITY
REVOLUTION
Chianti achieves DOCG status. Ruffino's leadership secures the very first DOCG certification strip – AA00000001.
With the Tenute Ruffino project, Ruffino wine excels in Chianti Classico and Montalcino, elevating regional quality.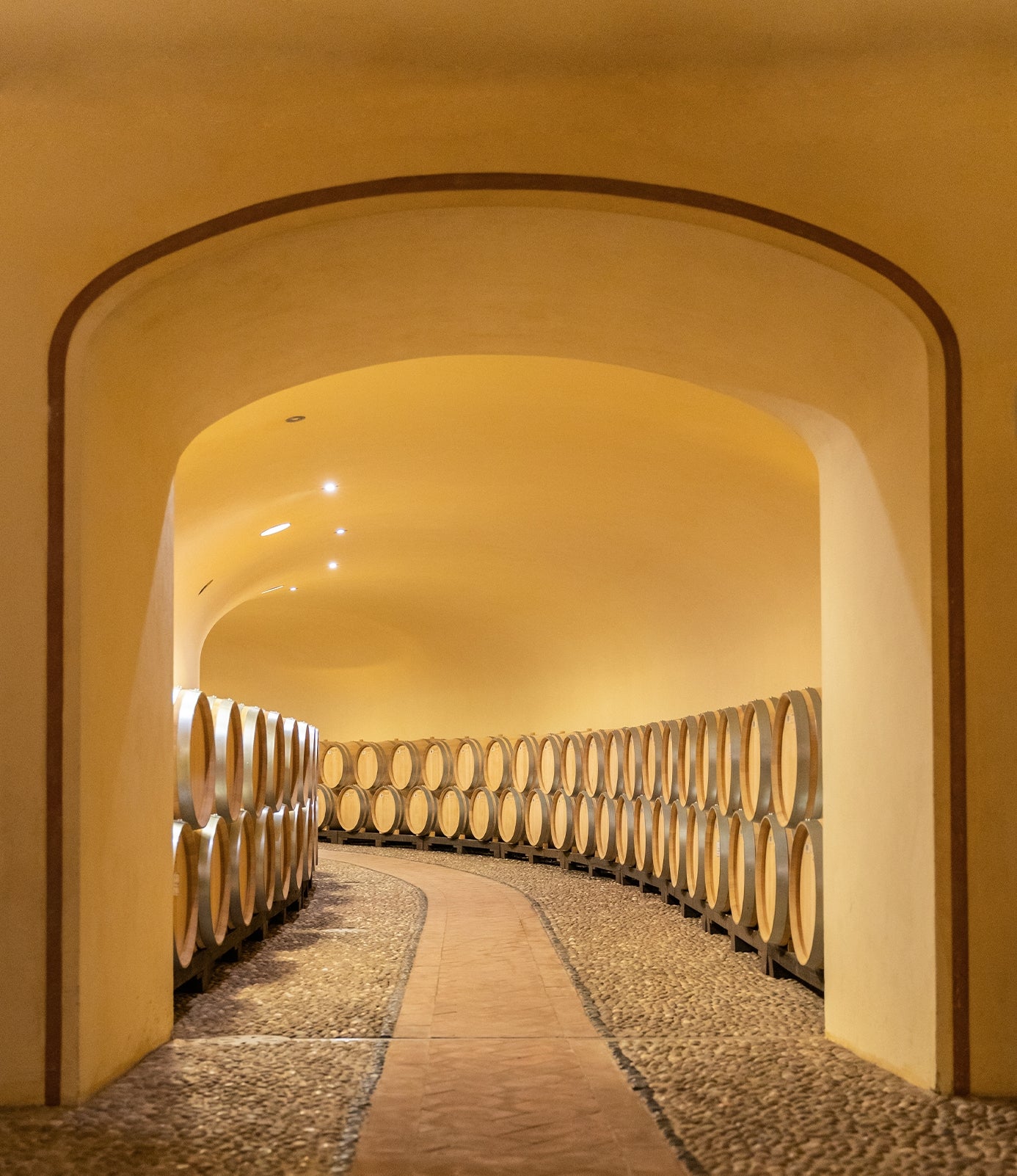 THE
SUPERTUSCAN
The inaugural vintage of Modus, Ruffino's acclaimed Supertuscan, comes to fruition.
POGGIO
CASCIANO
Poggio Casciano evolves into a cultural nucleus and the focal point of Ruffino's endeavors.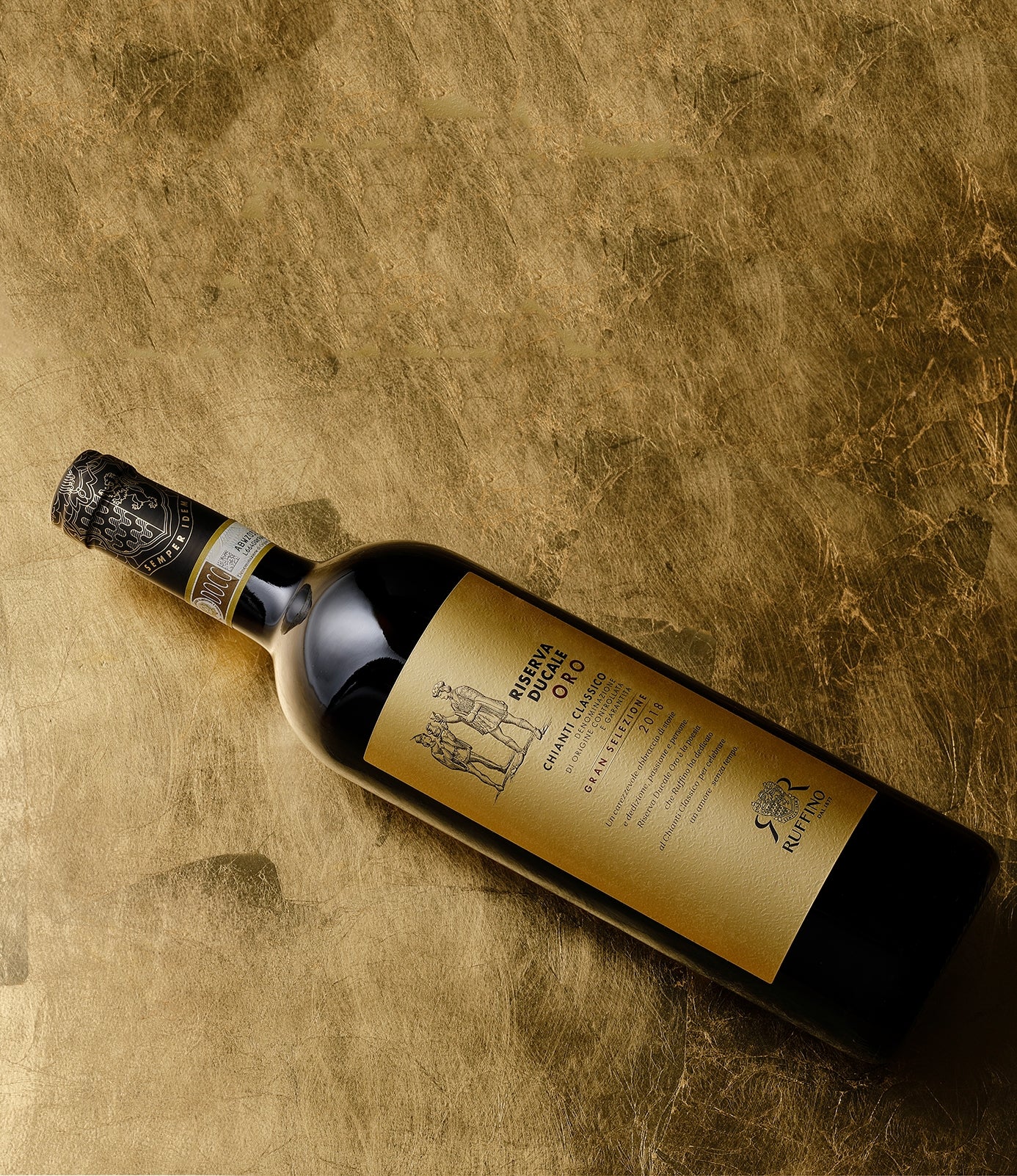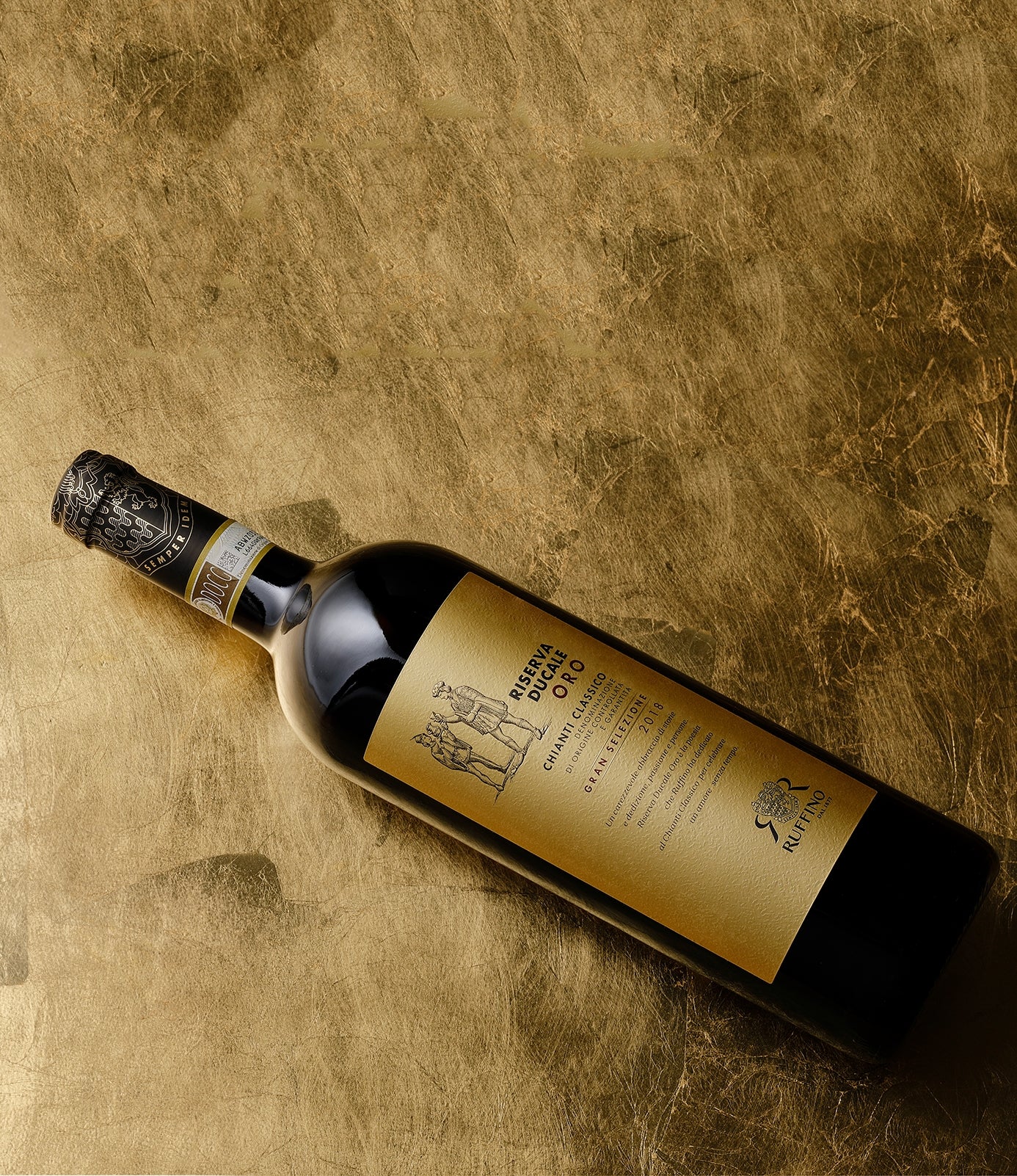 GRAN
SELEZIONE
The 2010 vintage of Riserva Ducale Oro marks Ruffino's inaugural Gran Selezione release.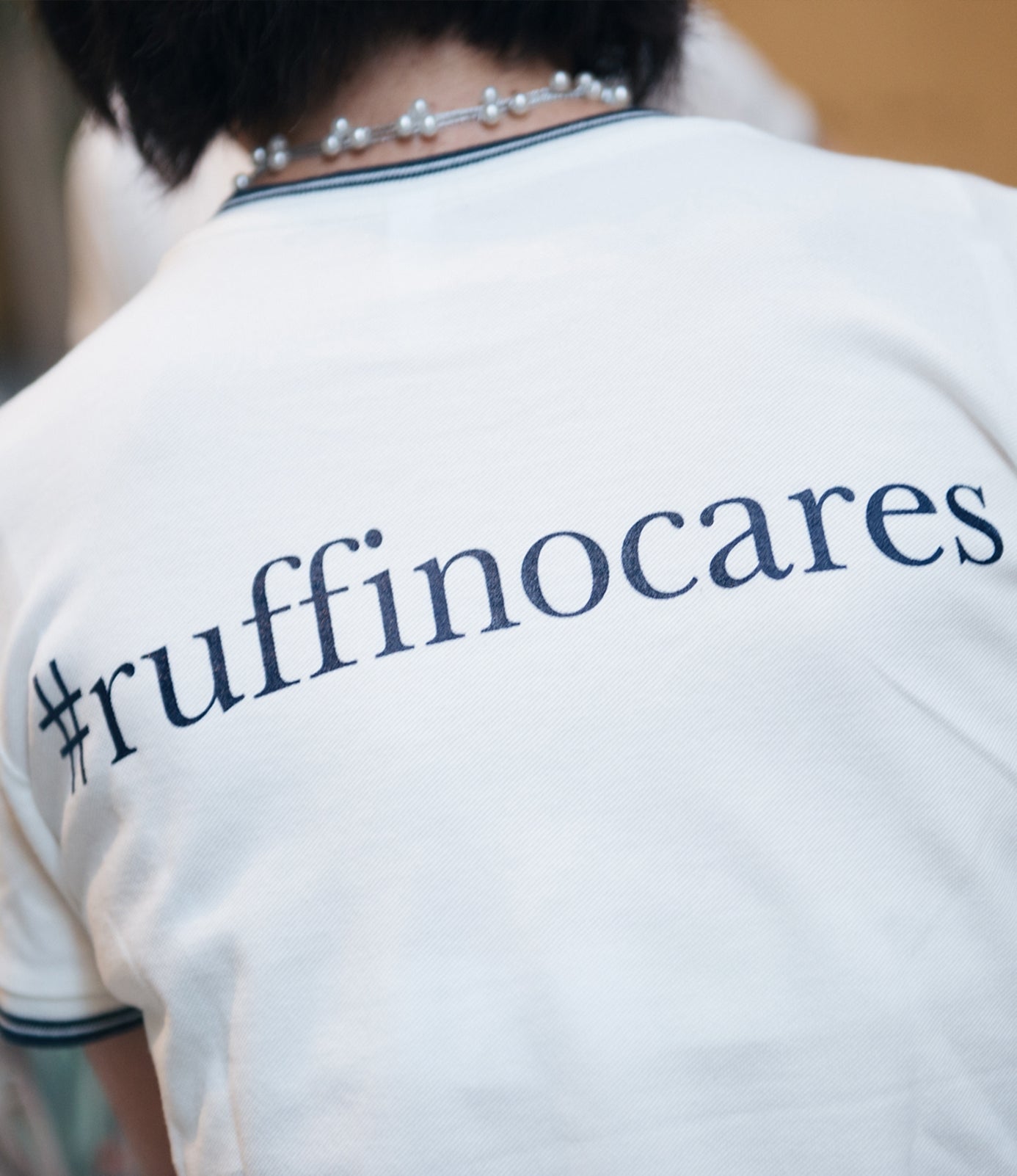 RUFFINO
CARES
Ruffino Cares emerges. Initially dedicated to responsible consumption, it has evolved into the core ethos driving the company's ESG initiatives. Ruffino Cares represents our commitment to higher ideals of responsibility, encompassing environmental and corporate social responsibility efforts. Sustainability is central to our mission, aiming for a lasting and circular economic cycle. Our initiatives go beyond business, covering environmental sustainability, responsible drinking, support for others, and women's empowerment.
WINEMAKING
COUNCIL
The Winemaking Council is created to affirm the pursuit of excellence in Ruffino wine and leadership in Chianti Classico through a unique alliance of oenologists and agronomists.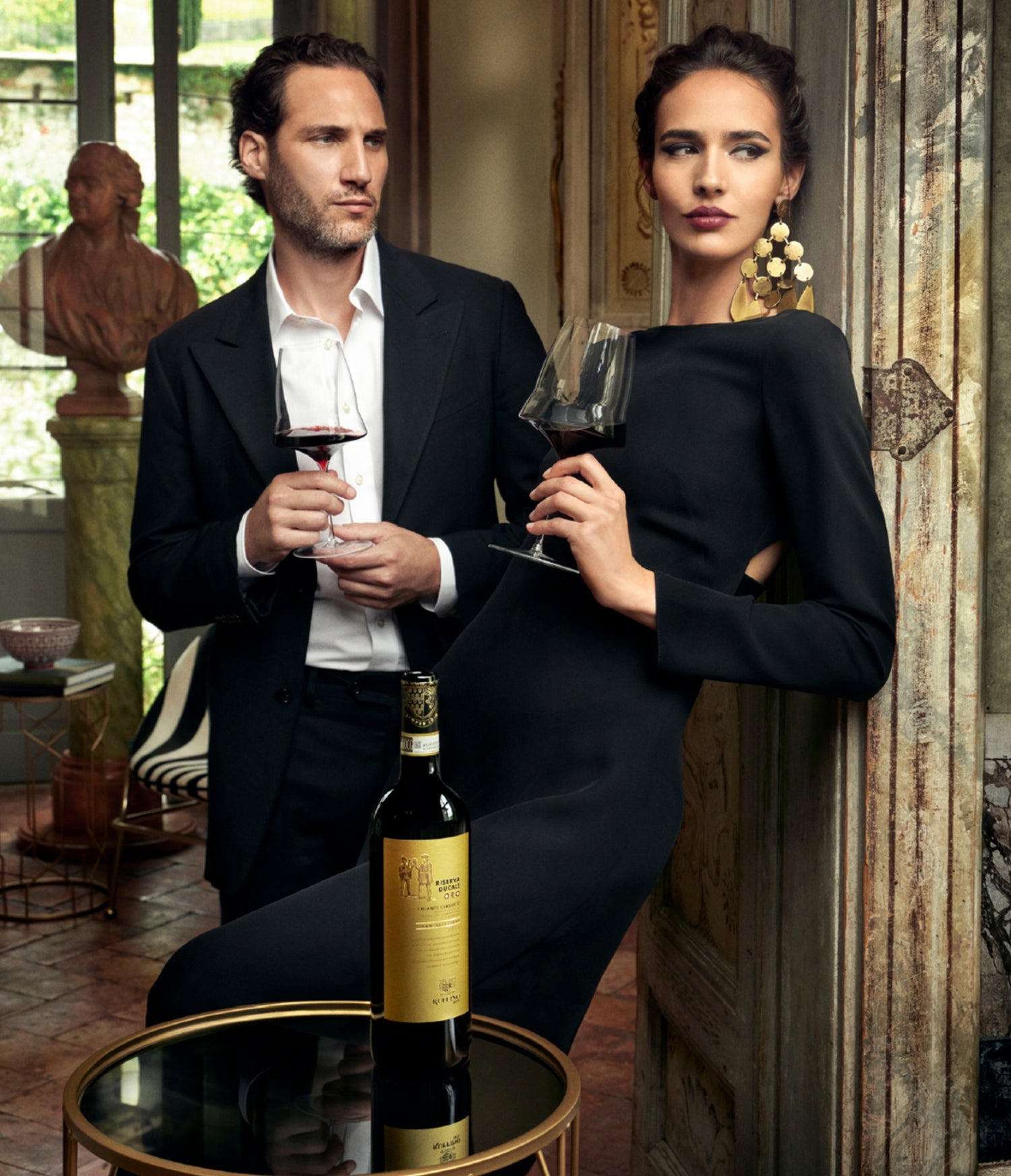 TRADITIONS REINVENTED
Much like the visionary pursuits of Ilario and Leopoldo Ruffino in 1877, the heart of Ruffino today beats with a resolute dedication to innovation and refinement. This commitment is aimed at crafting exceptional wines that encapsulate the zenith of Chianti Classico's character and the quintessence of Tuscany's foremost winemaking regions. Our ethos and wines serve as testaments to meticulous quality showcased by sustainable techniques and practices, celebrating the very essence of Ruffino's enduring legacy.